Who we are
Swedish Biofuels delivers science, process architecture and engineering solutions for production and conversion of Alcohols to sustainable transport fuels.
We are a company of scientists, engineering and visionaries devoted to contributing to world safety, by developing, implementing and offering technologies supporting our self-sufficiency goals, energy independence with great care for the environment. We are one of the companies at the forefront of the greatest achievement of our society- the technological solution to sustainable energy production, the pathway to sustainable living.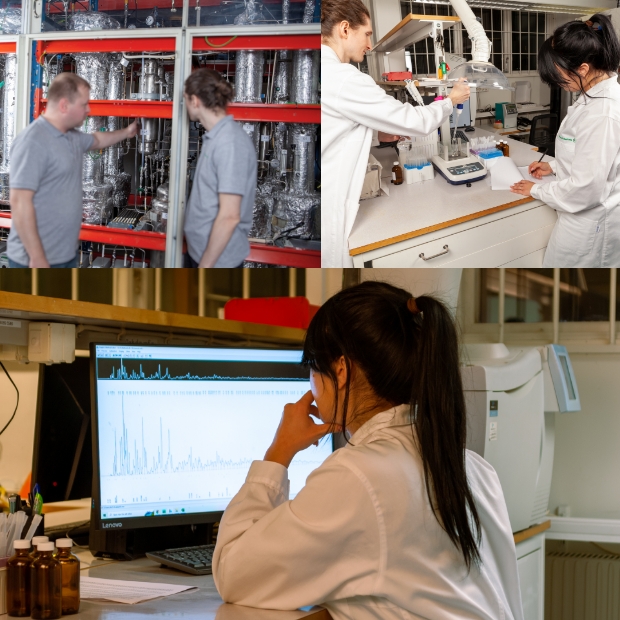 A brief history
For 20 years, Swedish Biofuels has been at the cutting edge of researching and developing sustainable biofuels which resulted in certified technology and products ready for the market.
Our technology offers a viable alternative to fossil fuels, taking aviation, transport, and industry into a new era of responsible, ethical and secure business.
2000

Swedish Biofuels was founded in 2000 with the vision of becoming the dominant technology provider in the industrial bio-commodities area.

2002 2004

Swedish Biofuels develops a diverse range of products to serve the ground transportation market.

2006

The US Government, through U.S. Government Defense Advanced Research Projects Agency (DARPA), issues a call for research into biomass derived jet fuel. Swedish Biofuels is one of 3 companies selected for funding.

2007

DARPA decides to augment its research goals in biological jet fuels after considering a proposal from Swedish Biofuels to develop a different pathway to jet fuel known today as alcohol to jet (ATJ).

2008

Swedish Biofuels demonstrates the technology for the production of synthetic jet fuel, today called SAF (sustainable aviation fuel).

2008

Winner of Swedish American Chamber of Commerce Deloitte Green Award presented by HM Carl XVI Gustaf in New York.
2008 2014

Successful 100% SAF test programme funded by DARPA at the US AFRI targeting ASTM certification.

2011

Swedish Biofuels achieves all the goals set by DARPA, producing the (first in the world) fully synthetic paraffinic jet fuel from wood residues.

2015 2022

With the support of the European Commission for commercial scale up of SAF production, Swedish Biofuels demonstrates new feedstocks for the ATJ process from biogas, and CO2 & H2.

2015 2017

The Swedish Defense Materiel Administration, FMV, selects Swedish Biofuels technology for the project Biofuel for Aircraft, which is a part of the Swedish-American programme for the production of alternative fuels.

2016 2018

ASTM certification for the ATJ-pathway with a blend rate of 50%.

2021

Leading ASTM certification Task Force for advanced ATJ-SKA pathway targeting 100% replacement of fossil jet fuel by SAF. Ongoing.